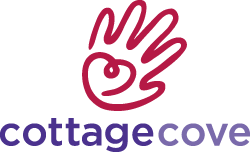 C4 - Cottage Cove Youth Vine Hill
"C4" is a casual program for teens in the Cottage Cove Vine Hill neighborhood, whether or not they have come up through our regular Cottage Cove program. Regularly includes fun, food, fellowship and Bible Study.
Basketball Bonus
During the school year, while Super Tuesday is happening, it is open court night at the Cottage Cove basketball court. This is available to all teens participating in C4 or eligible to participate in C4. From 6 to 7 pm.



Who: Open on a drop-in basis to all teens grades 7 through 12. Those who have graduated from grade 6 are eligible to start attending C4 in the summer prior to starting Grade 7.
When: Normally the second Thursday evening of each month, beginning at 6:30 pm. It's best to always check because changes occur for various reasons and for special events including "lock-ins."
Cost: There is no charge for the regular C4 program at Cottage Cove. With notice, occasional field trips may have optional activities that could incur a modest cost.
C4 - Cottage Cove Facility Rules
Physical force (i.e. hitting) is not to be used at Cottage Cove, even in play.
Cursing and/or rude gestures will not be tolerated on Cottage Cove property.
Respect for adult authority is to be shown at all times.
No one is to misuse the name of the Lord or use other coarse language at Cottage Cove.
Verbal intimidation will not be tolerated.
Teens will respect the rights of others at Cottage Cove at all times, showing respect and love to each peer, regardless of personal feelings toward that individual.
Teens will be a good example to any younger students who may be at Cottage Cove.
Cottage Cove believes it is important for youth to learn that there are consequences for violations of rules and authority systems. For this reason we utilize a three tier system for teen participants...
Asked to sit out (for relatively minor infractions)
Sent home immediately (for more serious infractions)
Loss of privilege to attend Cottage Cove (for major infractions including open rebellion, lying to an adult, stealing, or hitting, intimidating, or physically harming anyone)
C4 at Cottage Cove Vine Hill